The story of cases that have haunted Doctor Shepherd the most… but also how to live a life steeped in death.
Meet the forensic pathologist, Dr Richard Shepherd. A detective in his own right, who has solved the mystery of sudden and unexplained deaths as he takes to the road in 2022, following his hugely successful 2021 theatre tour.
Dr Shepherd has performed over 23,000 autopsies, including some of the most high-profile cases of recent times; the Hungerford Massacre, the Princess Diana inquiry, and 9/11.
He has faced serial killers, natural disaster, 'perfect murders' and freak accidents. His evidence has put killers behind bars, freed the innocent, and turned open-and-shut cases on their heads. Yet all this has come at a huge personal cost. Join 
Dr Richard Shepherd for an evening which promises to be utterly fascinating.
'Unnatural Causes'
 will tell the story of not only the cases and bodies that have haunted Doctor Shepherd the most, but also how to live a life steeped in death.

Some reviews for his award-winning book Included in The Times Books of the Year
'One of the most fascinating books I have read in a long time. Engrossing, a haunting page-turner. A book I could not put down'.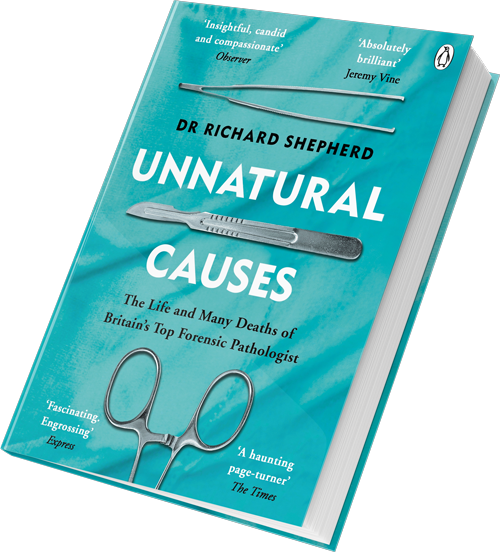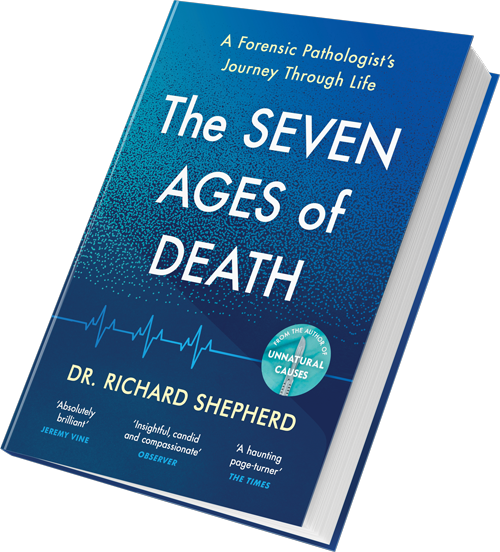 Thank you for your tour which was incredible, and thank you for your books, I've almost finished the 2nd and have pulled out the 1st to read it again. Enjoy your break and look forward to hearing from you again.
😘😘
Ipswich was amazing!.... It is definitely a talk that I have gone over and over in my head, and the bits I learnt too are priceless. I wish him all the very best for the rest of his tour. If you've not yet booked tickets I wouldn't even think about it just do it! X
An inspirational speaker in his proffesion. It was worth the two hour drive to be apart of the tour. Absolutely loved it!