Kerry delves into the psyche of the world's most notorious criminals.
Kerry's remarkable career has also made her the go-to psychology expert for true crime audiences around the globe.
Perhaps most recognised as 'The Profiler' on the UK and USA Discovery channels, as well as Discovery Channels hit show 'Faking It' Kerry appears and presents regularly on British and international television networks.
Join Kerry for a memorable and thought-provoking evening as she takes to the road on her first ever theatre tour. Based on her best-selling memoirs, 'The Dark Side Of The Mind' and the Golden Dagger nominated 'What Lies Buried', she opens up the case files of some of her most perplexing clients. But be warned, the world of the Forensic Psychologist is unpredictable – people are rarely as they first appear and may challenge your notions of who, or what, is dangerous.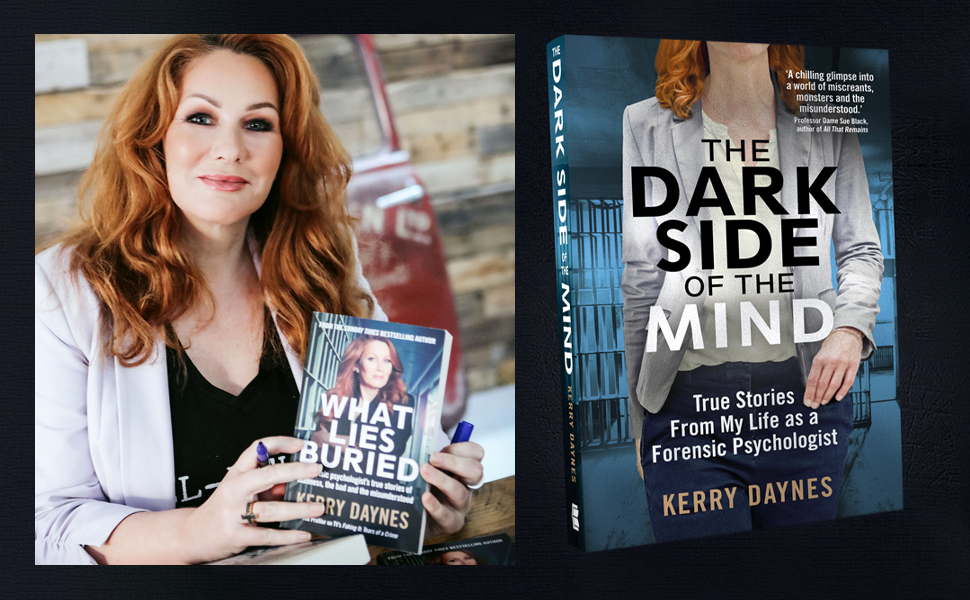 Expect to encounter intriguing characters, unexpected twists and turns, and Kerry's trademark dark humour.
Adult themes, age guidance 16+