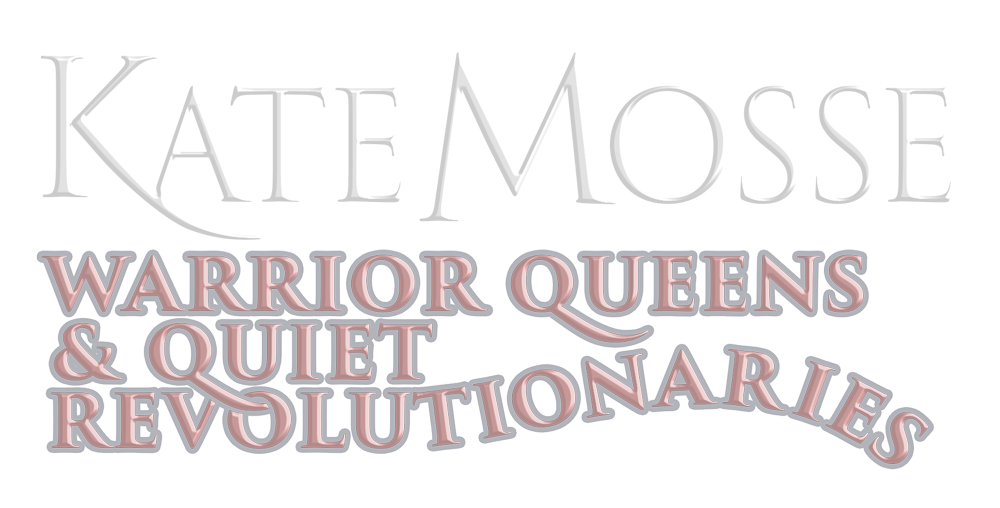 How Women (also)
Built The world
Kate Mosse is an international bestselling author with sales of more than six million copies in 42 languages History is full of Inventors and politicians, military leaders and scientists, philosophers and composers, thinkers, and mystics, but where were the woman?
Kate Mosse OBE, is set to embark on her first ever theatre tour throughout 2023, titled 'Warrior Queens & Quiet Revolutionaries' 101 Women Who Changed the World.
Audiences can expect a fabulous evening of entertainment – part detective story, part love letter to how history is made, part celebration of extraordinary, brilliant trail-blazing and inspirational women from all periods of history
With storytelling, music and images, Kate will both share the story of how she tracked down her long-forgotten relative, Lily Watson – in whose literary footsteps she is walking – at the same time as celebrating hundreds of other women from history whose names deserve to be better known.  Audiences will meet the Mothers of Invention and Pirate Queens, they'll meet the unsung heroines of medicine and those who dazzled on the screen, the stage and in the stadium, we'll meet those who fought for what they believed and those who reached for the stars.
'My hope is that Warrior Queens & Quiet Revolutionaries will inspire as I have been inspired. It's a celebration of the importance of history, and about how, without knowing where we come from – truthfully and entirely – we cannot know who we are.'

Some reviews for her award-winning books…
The author has combined an ingenious adventure story with a wonderfully detailed account of the historical background of the Languedoc ... the result is entirely compelling and full of incidental pleasures.
THE TIMES - Christina Koning
'Sepulchre is compulsive, fantastic, historical yarn. Mosse's skills lie in the precise nature of her storytelling'
Mosse's gift for historical fiction are considerable... Mosse does what good popular historical novelists do best - make the past enticingly otherworldly, while also claiming it as our own