NLP Present the World premiere stage adaptation of The Tales from Acorn Wood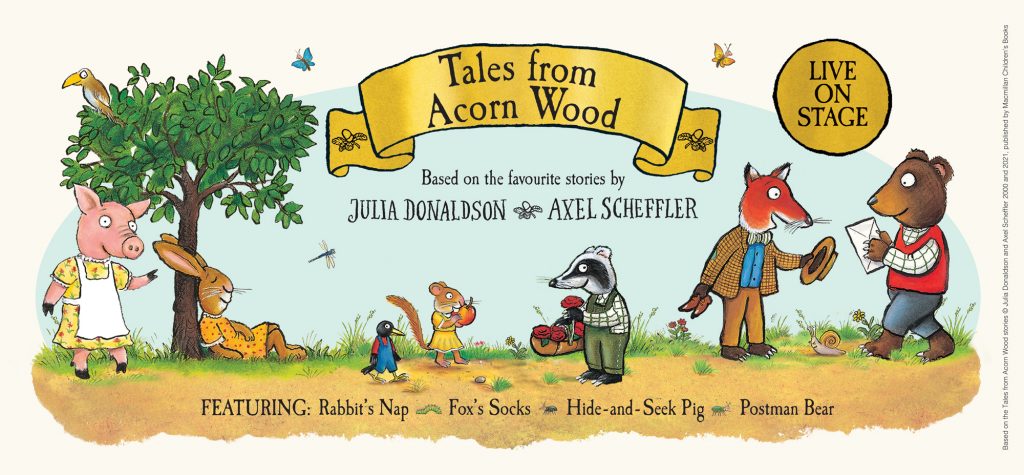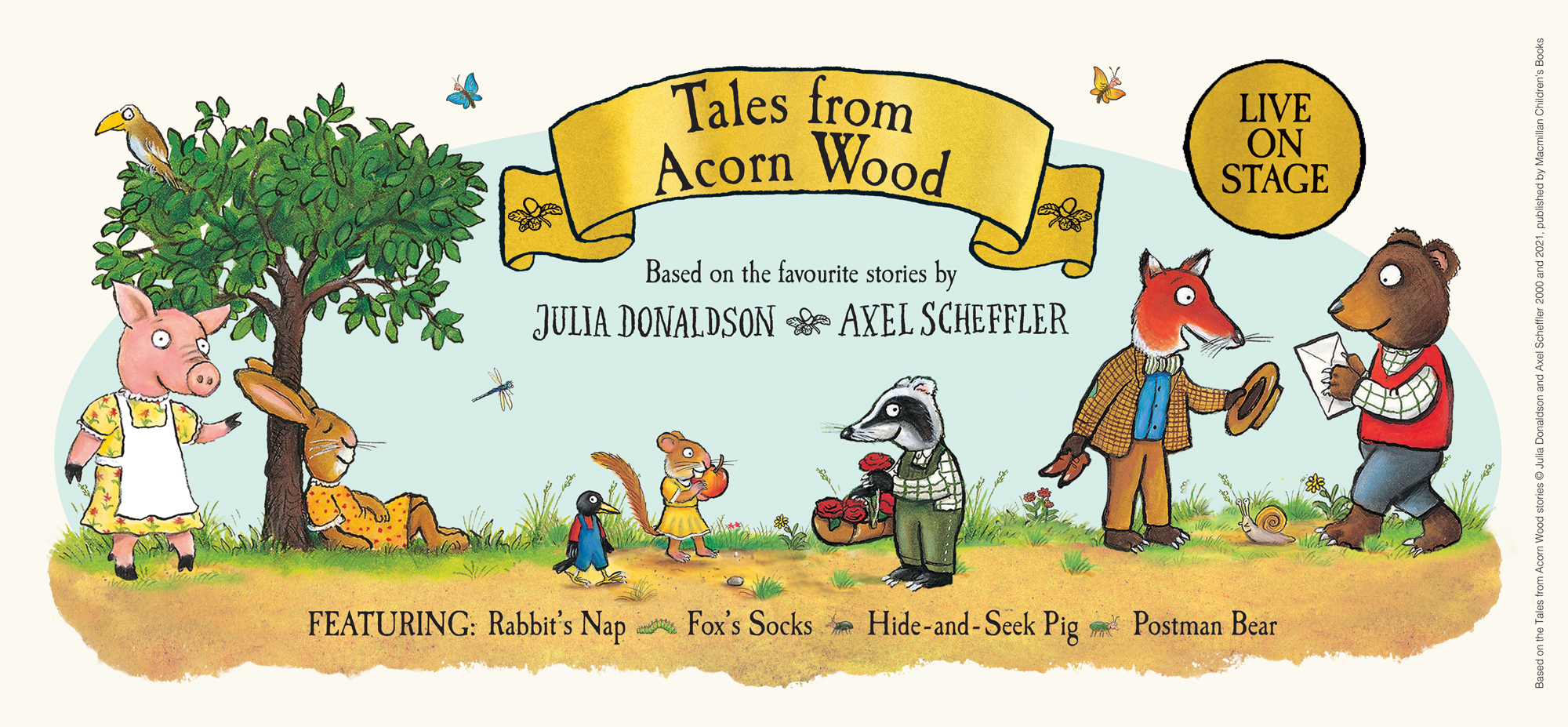 Based on the favourite stories by Julia Donaldson and Axel Scheffler,
the World premiere stage adaptation heads out on a national tour from
NLP Ltd are delighted to announce the launch of their new stage production, Tales from Acorn Wood, based on Julia Donaldson and Axel Scheffler's best-selling lift-the-flap books for preschool children. This amazing adaption will be lovingly brought to life on stage for the first time this autumn, opening on Monday 24 October at Dartford's Orchard Theatre. With over 75 scheduled dates around the UK, with more to come! Poor old Fox has lost his socks! Are they in the kitchen or inside the clock? And Rat-a-tat-tat! Who's that keeping tired Rabbit awake? You can also join in with Pig and Hen's game of hide-and-seek and discover the special surprise Postman Bear is planning for his friends.
The show is packed full of toe-tapping songs and an array of beautifully crafted puppets, as well as striking state of the art staging, projection and technology which incorporates the much-loved lift-the flap elements of the book on stage.
Over the Festive Season this magical show plays Birmingham Hippodrome's Patrick Studio with the addition of the #1 bestselling enchanting and wintry story, Squirrel's Snowman.
Axel Scheffler says: "I have always enjoyed illustrating the Tales from Acorn Wood stories; the wide cast of animal friends is fun to draw, and I enjoy developing their world through my pictures. I am very pleased that the NLP team is using state of the art staging and technology to create a brilliant experience for children, and I am looking forward to seeing it all, especially how they create the lift-the flap effects on stage!"
NLP have assembled a creative team, including celebrated choreographer Johnny Autin as Puppet Director, who will be working alongside Director, Brad Fitt, acclaimed Production Designer, Ian Westbrook, who has designed numerous Birmingham Hippodrome pantomimes, alongside Motion Graphic Designer, Louise Rhoades-Brown, and Lighting Designer, Alex Musgrave. Props and puppets have been designed and created by Midlands based Deborah Mingham of Entify. The creative team is completed with Musical Director Composer, Miles Russell.
Tales from Acorn Wood is from the producing team behind Rod Campbell's, Dear Zoo Live and Dear Santa Live, Derrick Gask, Company Director & General Manager at NLP Ltd says: "As a theatre production company, we're all incredibly excited to be working with such a prestigious creative team, to bring these much-loved children's books to life. At NLP, we're passionate about producing live theatre that inspires and entertains, and we're in no doubt that the Tales from Acorn Wood will do just that!"